This is a Dacia Duster – or Renault Duster (its the same thing) – that has been modified into an offroad-spec single-cab pickup truck and we think it looks absolutely dope, particularly in this bright shade of blue.
The Renault Duster is a hugely popular SUV in India and one that has earned its reputation on fair grounds. What many of you may not be knowing is that the Renault Duster is actually sold as the Dacia Duster in many international markets like Europe and the UK. In fact, the Dacia brand is a fully owned Romanian subsidiary of the French Automaker Renault. Surprisingly enough, we haven't seen many good examples of modified Dusters here in India but that's not quite the case abroad.
In 2014, Dacia and Romturingia, a Romanian coachbuilder, collaborated to build a single-can pickup truck version of the Duster, exclusively OMV Petrom Group. The Dacia Duster Pickup was produced in very limited numbers and it was quite a rugged machine. What we have here is not quite the result of that collaboration but a modified Dacia Duster – or let's say Renault Duster – that has been inspired by the same.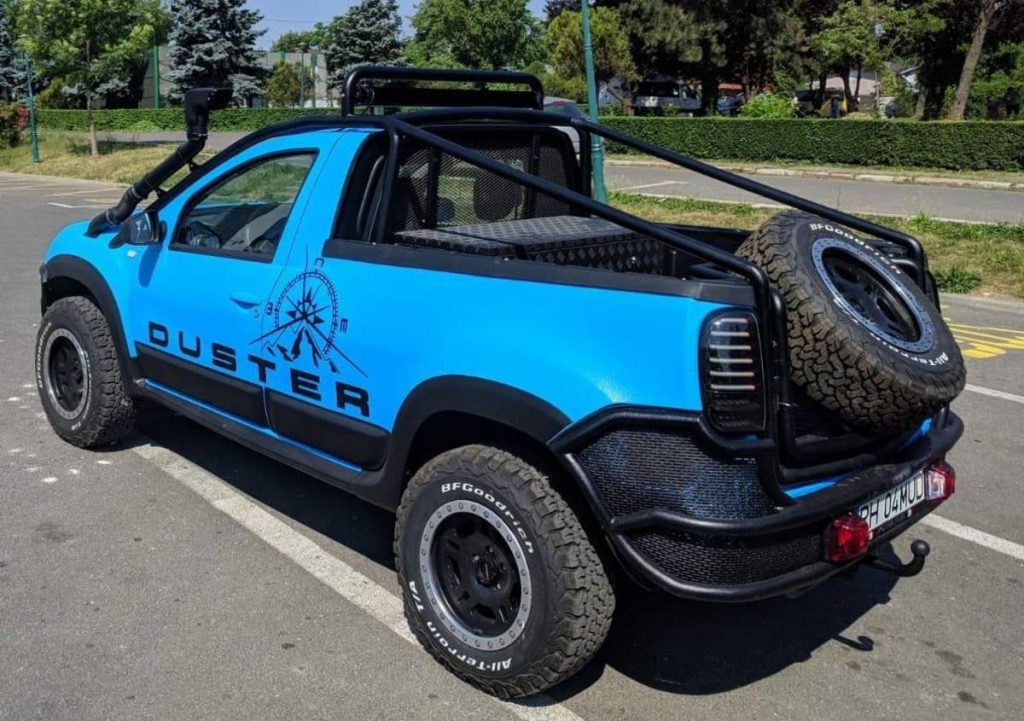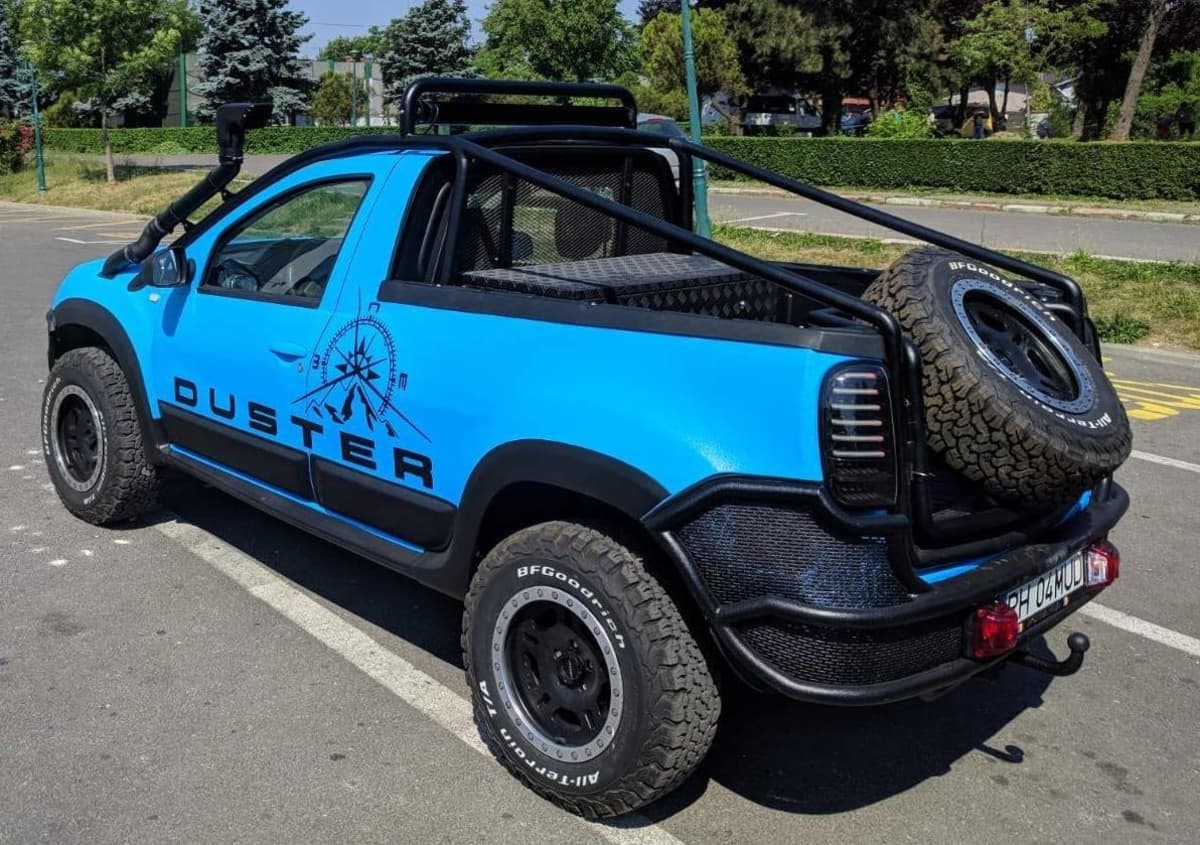 This particular Dacia Duster has been modified into an offroad pickup truck and we are sure it will be plenty capable indeed. It comes fitted with custom Bilstein suspension and a 2-inch lift kit by H&R. The stock bumpers have been swapped for custom units from Mudster and it comes complete with a stinger bar and an electric winch at the front along with a towing hook at the rear. The bumpers look pretty heavy duty and so do the bed bars that has been integrated into the roll cage that was already part of the stock car.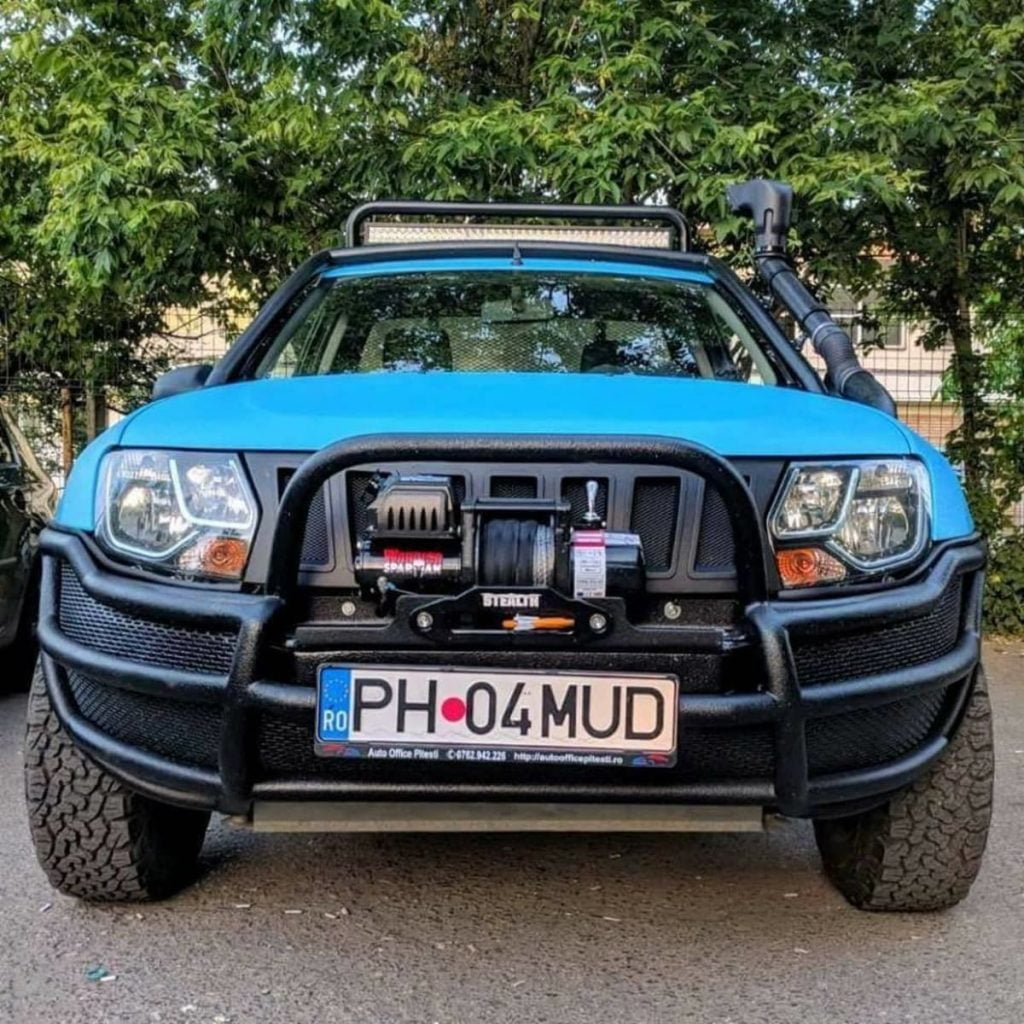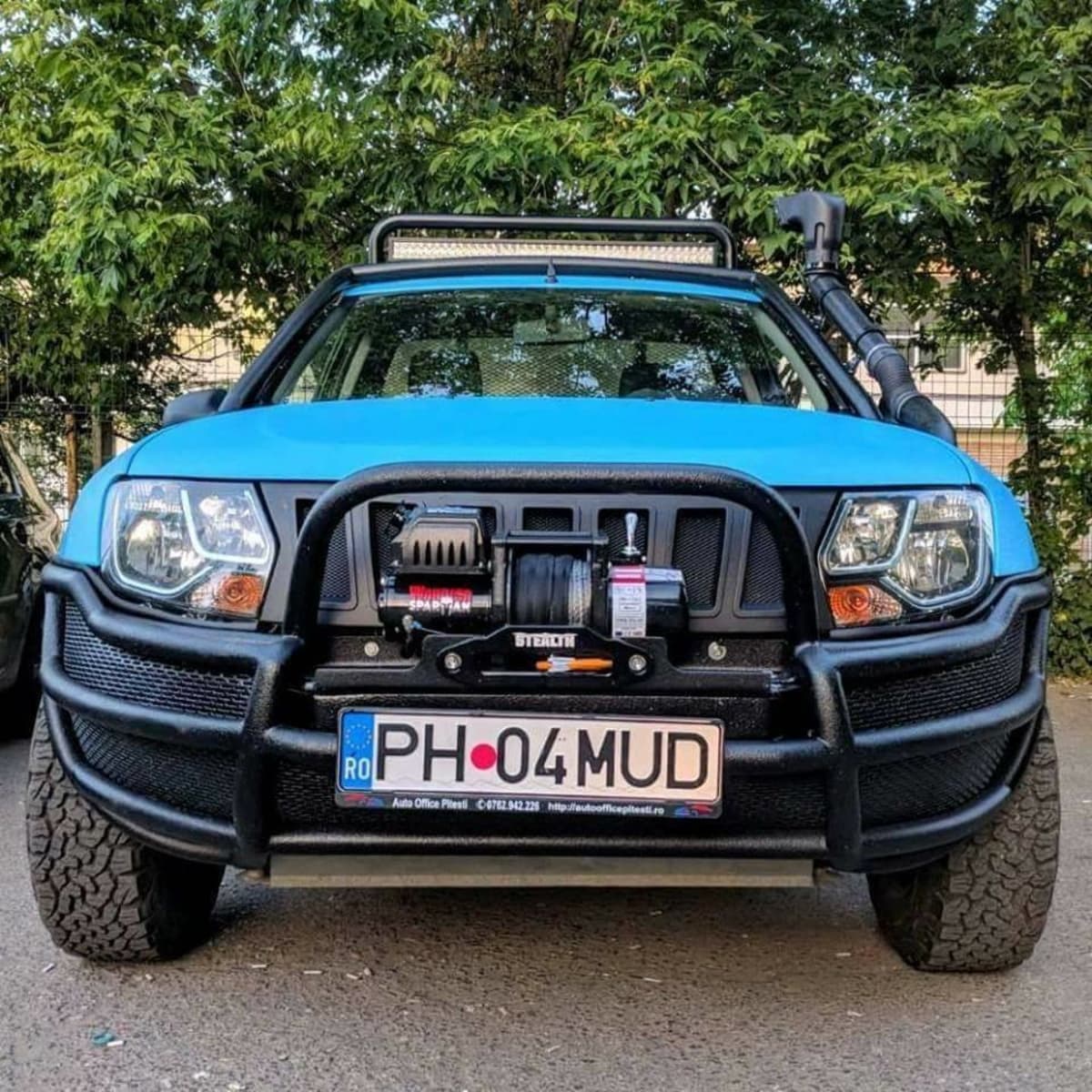 Also Read : Mahindra XUV300 Priced Reduced By Up To Rs 87,000 – Cheaper Than Tata Nexon
A look at the rear reveals no ordinary tail gate but a custom built unit only in the form of iron bars that also comes fitted with a spare wheel. In fact, the black bars all around the car give this modified Duster as extremely capable and rugged look. It even comes fitted with a snorkel. While the headlamps are still stock units, the tail lamps are new custom LED lights. The side of the vehicle also sports a vinyl with a compass-like design and the name 'Duster' inscribed boldly in between the wheel arches. We also really love the blue color on the SUV that contrasts well with the blacks elsewhere.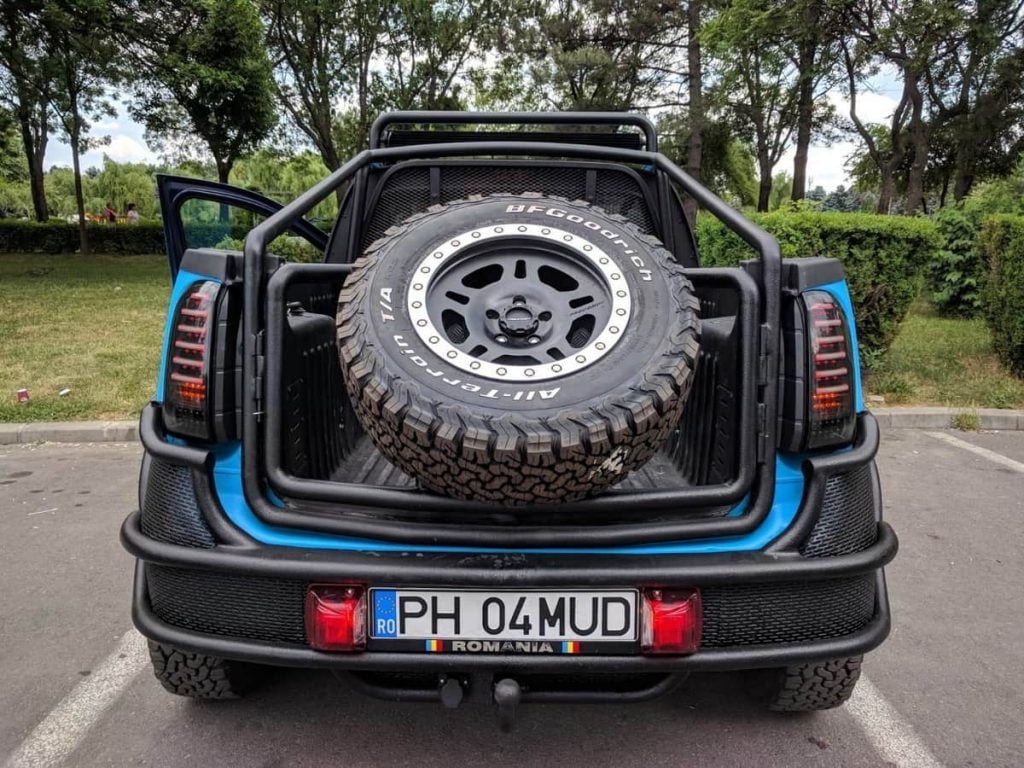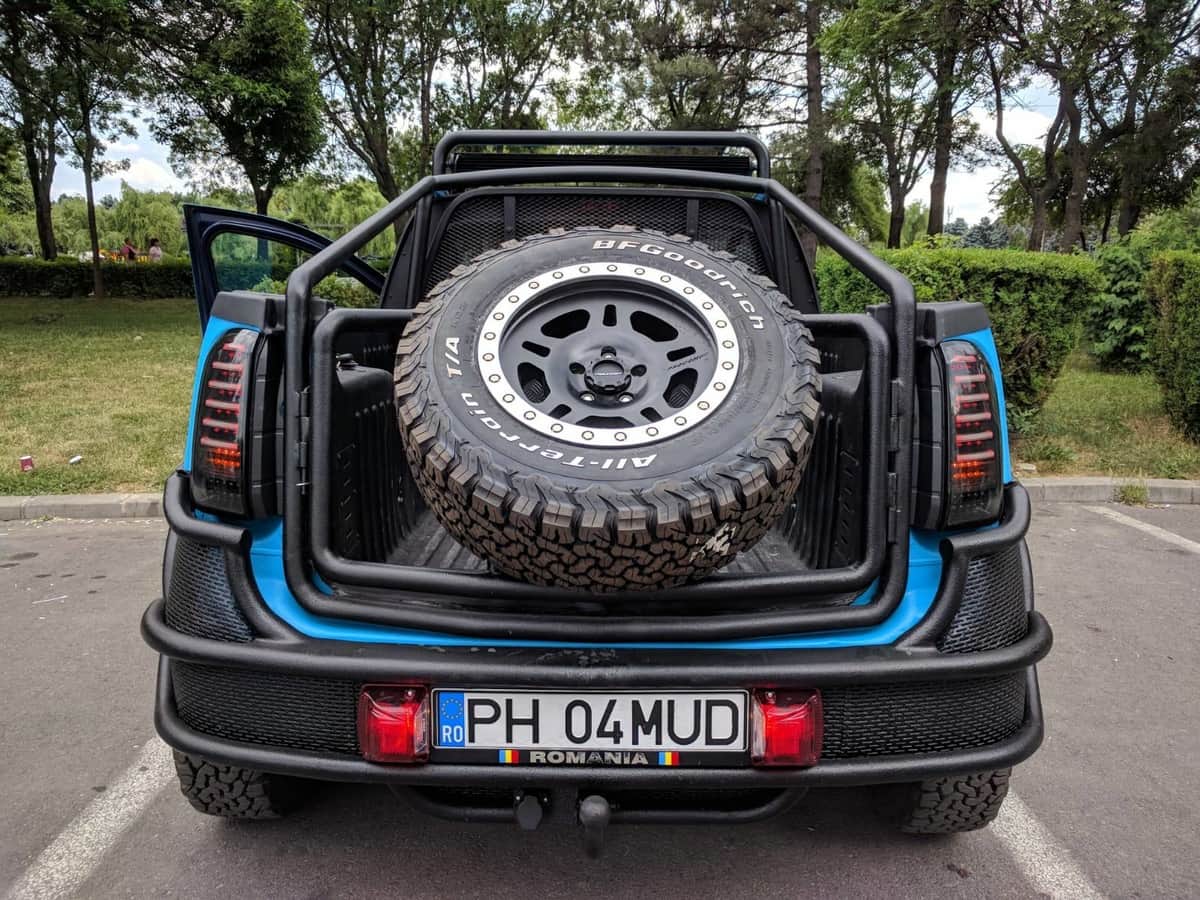 Also Read : Ford Freestyle Flair Special Edition Launched – Price and Details!
Lastly, this modified Duster has been shod with 16-inch rims with BF Goodrich all-terrain tyres which should really improve its off-road ability. It also wears an LED auxiliary light bar on the roof for improved night time visibility. We are however unsure if there have been any mechanical modifications under the hood of this SUV. Traditionally, the Dacia Duster comes powered by a 1.5-litre, inline-4, turbo-diesel engine in intentional markets. The engine produces 110hp and 240Nm of torque and comes mated to a 6-speed transmission with a four-wheel drive system.
Credit: Source link