At first, Bailey Garretson just thought she was hearing fireworks.
The young Clarkson woman didn't know an accident had occurred at County Road F and U.S. Highway 77.
Then Garretson and her mom, Darla, saw smoke.
And the smoke got darker.
As they neared the intersection, Bailey said they could see a semi-trailer truck on fire in the middle of the roadway. First-responders hadn't yet arrived when Darla stopped her SUV and Bailey jumped out to see if she could help.
On Monday, the Nebraska State Patrol was continuing to investigate a crash that involved a semi hauling fireworks and an SUV, south of Uehling.
The accident, which occurred at about 11 a.m. Saturday, left three people injured. When troopers arrived at the scene, the semi was fully engulfed in flames with fireworks exploding inside the trailer.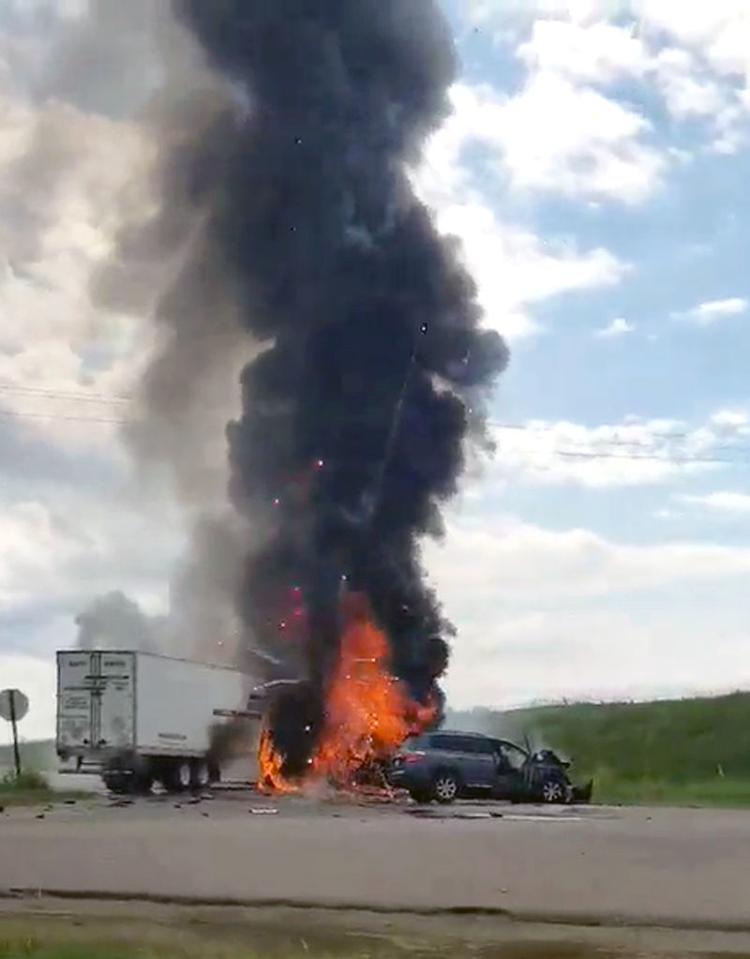 Witnesses had been able to get people involved in the crash out of their vehicles, the NSP said.
Trevor and Carolyn Janke of Elkhorn, who were in the SUV, a Toyota Highlander, were transported by rescue vehicles to Methodist Fremont Health. Trevor Janke, 31, was flown to Nebraska Medical Center in Omaha for additional treatment, the NSP reported.
The semi driver, Steven Allen, 57, of El Paso, Texas, was treated at the scene.
Credit: Source link