Photo Source: Shutterstock
In the old days of Hollywood, pre-quarantine, big-budget productions would spend millions of dollars renting gear—cameras, rigs, mics, dollies…you name it, they needed it—and staffing up so every possible crew job was accounted for. Even small, low-budget shoots were dedicating a good portion of their budget to gear and crew members. After all, something can't get made without the right tools or people. 
But then COVID-19 hit and productions everywhere ground to a halt.
Now, with productions resuming, it's time to take a look at how traditional setups will change both because they legally have to and also for the health of everyone involved. Gone are the days of dozens of people crowded around a single monitor in video village to watch a take. If a set is only permitted to have a certain number of people on it at a given time, what does that mean for super-specialized crew members? And how can camera and lighting professionals test out the gear they want to rent if they can't actually enter rental houses? 
To help shed some light on all of these questions and more, Backstage spoke with Andrew Appolonia, the video manager at BorrowLenses, a professional video and photo gear rental house that has been working to make sure productions of all sizes can still get the gear they need for the crews they can have. 
What does a traditional gear rental set-up look like for a standard production? What equipment is absolutely necessary?
It varies greatly based on the scale of production and the budget they have to work with. Hollywood films and major TV shows with large budgets might consider backups or specialty gear that addresses a very specific need they may want, even if it's something that ultimately ends up sitting on a truck. The larger the production, the larger the budget and that means they can allocate additional funds for peace of mind. 
With that in mind, it would not be uncommon to deploy multiple camera packages, multiple lens sets of primes and zooms, specific lighting for each scene, and literally truckloads of support and grip equipment. Traditionally, all of this gear would come from multiple rental houses.
When it comes to smaller indie productions or commercial shoots, the line of thinking is the same: get as much as the budget will allow for in order to be prepared for any scenario that could come up during production. Smaller productions typically do not have the luxury of having extra specialty equipment on-hand so they must be deliberate in what they order and in some scenarios, get creative with what they have on hand. 
How much does something like this cost?
Thousands of dollars for even the smallest shoots. That cost grows rapidly to thousands by the day as the production becomes more complex. Shockingly, it's even possible for that cost to reach all the way to millions for the highest-end Hollywood films. For example, Marvel Cinematic Universe productions will allocate $1 million to one specific rigging setup for a single action sequence. 
How many crew members are typically needed to operate all this "standard" gear? 
Indie and commercial shoots can comfortably operate with a crew of 10-20 people. Bigger shoots can get into hundreds of workers on set at various times throughout the day and at the end of the production, thousands of people will have worked on the project. The thought process is these are all highly skilled laborers; each person on set is deliberate, they are there to do one job and do it very well. While the full force of the crew won't be on-set all at once, it ebbs and flows with the needs of the project and what shot(s) they're working to secure.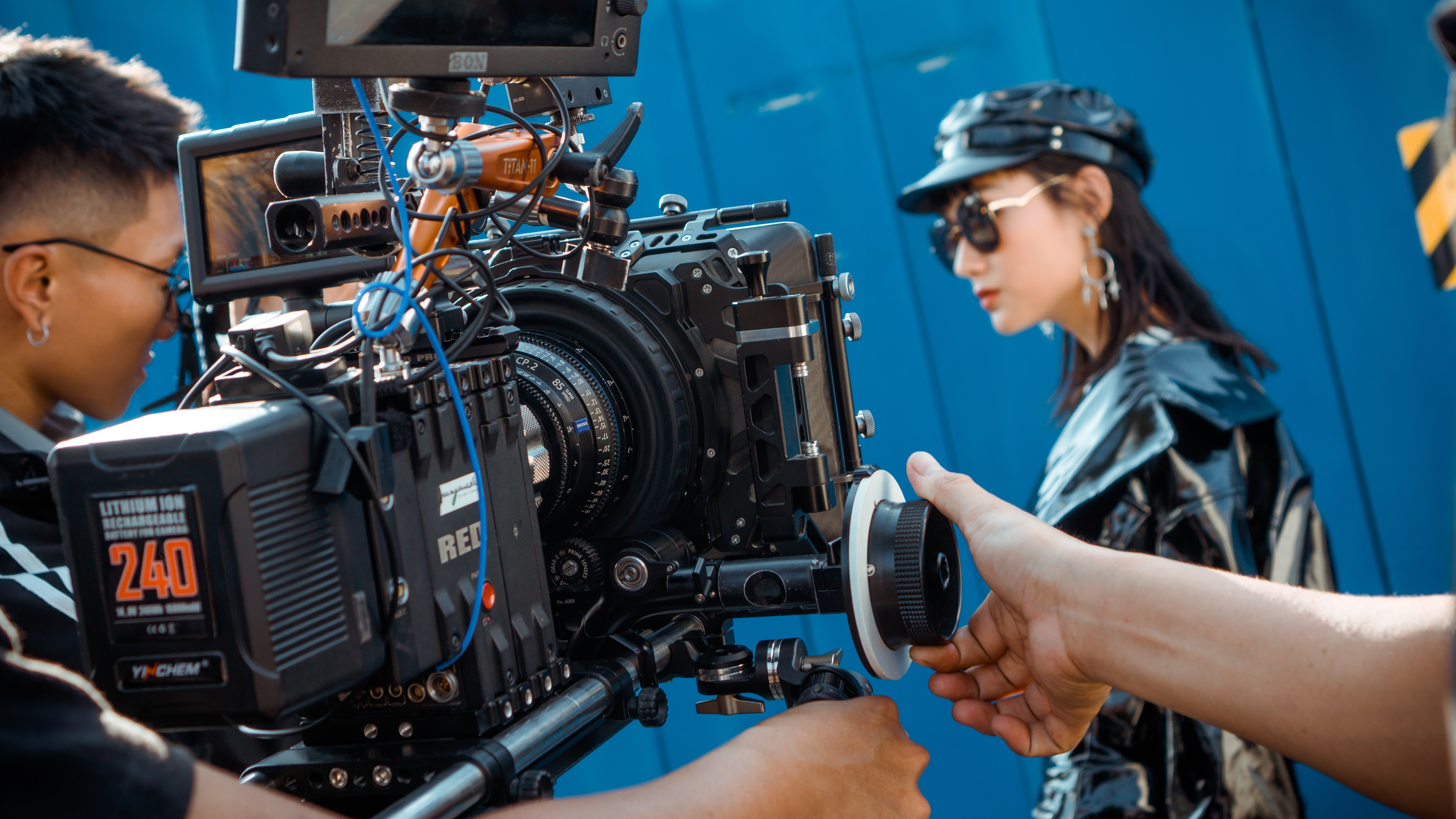 The 10 People You Need on a Low-Budget Skeleton Crew
With the changing state of production, what do you foresee a socially distanced crew will look like?
No way around it, sets are going to have to look very different. There's just no way to just do the job the way it was done before with the [number] of people needed to do it and still adhere to guidelines from the state, location, or production companies. 
To keep things running, projects will need to limit the [number] of people on set. To do that properly, producers will have the unenviable job of assessing what jobs are absolutely essential, identifying what can be done behind the scenes off-location, or at different times by separating crews by position and giving them alternating access to the set. There is going to be a lot of learning on-the-fly to determine the best way to go about this, but it's clear that the pacing on set is going to be very different. Whether you're asking crew members to take on more responsibility or working in different shifts, this is going to require more time and longer productions. 
What will be deemed "essential gear" for these smaller crews? 
The essentials remain the same: camera, lenses, lights, support equipment, but the luxury of having more than you need for that "just in case" moment is probably gone due to crew limitations, budget restrictions, or both. Multi-camera and lens packages will still be needed, however, we'll likely see those get paired down. It all cycles back to the budget of the project but smaller productions will need to adjust to [fewer] crew members on set with access to less specialized gear. 
Moving forward, communication between teams to determine what is absolutely necessary will be paramount. Compromises are going to have to be made starting at the script level on how to realistically bring a particular vision to life, but all team members will need to be on the same page from day one. There will need to be a real sense of patience and understanding as we adjust to situations the industry has never faced before.
What are the most important things for a filmmaker to consider in terms of gear given the future of productions? 
What's going to allow you to keep your crew comfortable on set? Be realistic about what's feasible under these current conditions. Versatile gear that travels well and is well-equipped to handle multiple shots, scenarios, and is easy for one person to handle will become one of the new industry norms. Other examples include a single zoom lens taking the place of two or more prime lenses, a well-packed lighting kit, utilizing a boom pole as opposed to micing up several actors. These solutions are practical and can save time on set. And with longer anticipated production times due to the new regulations and guidelines, saving time and money anywhere you can is going to be crucial.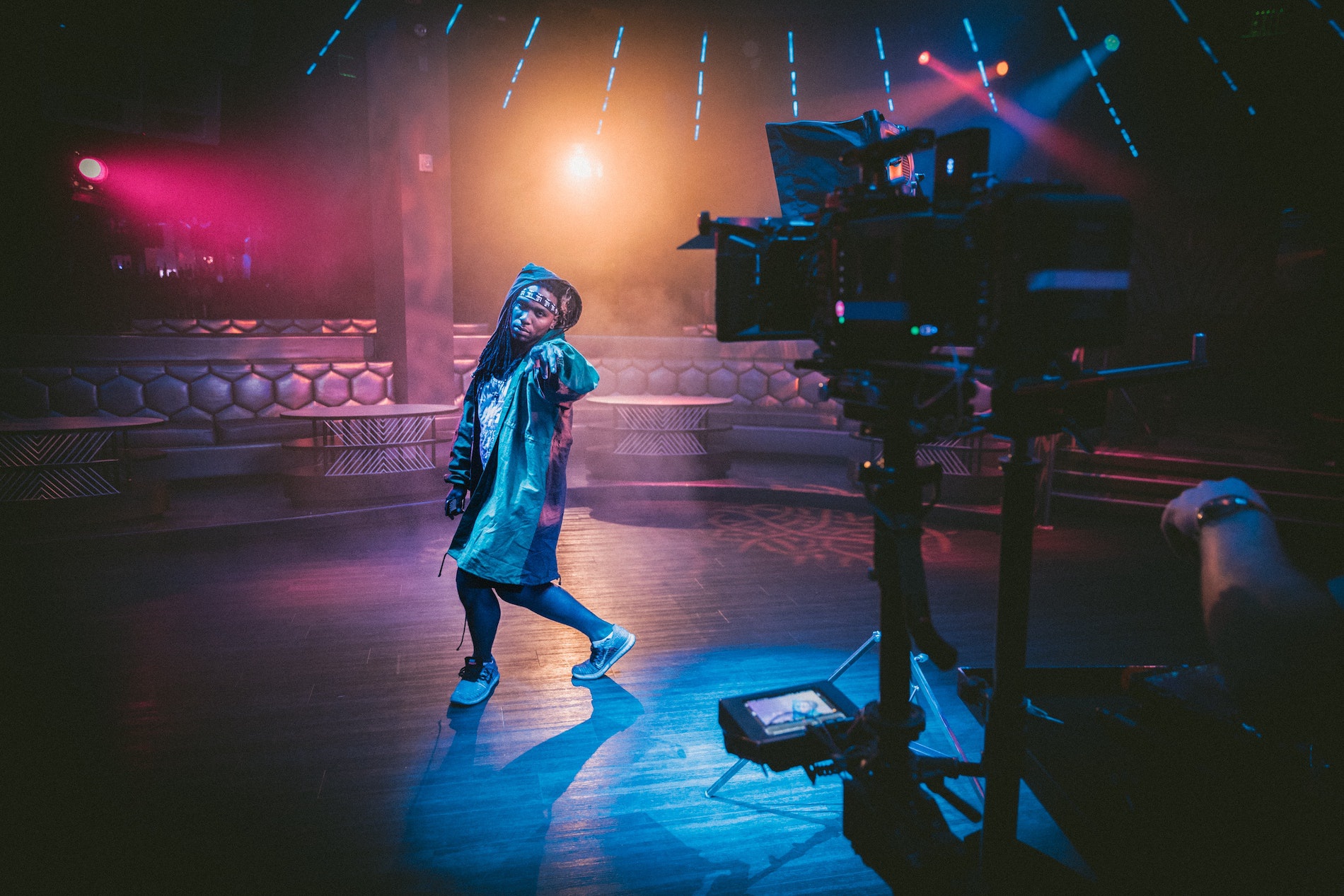 Pandemic Production Includes Big Adjustment for Actors On-Set and in Casting
How can traditional, large-scale productions pivot successfully to account for social-distancing in terms of crew and gear?
Reassess your process, and determine what is really important. We're all so eager to get back to doing things the way we've always done them, but COVID has forced the industry into considering new ways to complete the job that are better and safer. 
For commercial shoots, consider preventing a client from traveling and being onsite by offering a live stream video feed straight to them. Limiting the number of non-essential members on set means productions can help keep an additional skilled crew member which can help speed up production.  
Pre-COVID, a common occurrence on set was large numbers of people crowding around a single monitor. Under the new guidelines, that can no longer be the case. However, there are wireless transmitter options that can be deployed to stream straight to a smartphone so everyone can keep an eye on the action while simultaneously keeping their distance. These adjustments are going to make a huge difference on and off set. The key will be understanding the potential problems ahead of time so a solution can be put in place and the expectations can be made clear from the start. 
Will smaller productions need to change their approach as well?
The "indie mindset" of smaller-scale productions has better equipped them to handle the new requirements, guidelines, and changes on set. Without a huge budget, productions need to be thoughtful and deliberate with creative choices to ensure that budget is spread as far as possible, and that includes gear and crew. 
Previously—especially for bigger productions—camera teams could show up to test gear at traditional rental houses for hours or even days at a time. Now, that's time and budget that could be well utilized elsewhere. At BorrowLenses, we try to do what we can to be PAs, prep techs, and ACs; we'll do whatever we can, from talking through setups, testing all the gear on an order, looking out for potential needs, and addressing anything and everything we can before a rental leaves our warehouse. The fact that you don't need to send crew members all over town to pick up gear since we ship direct is a model that's allowed a lot of businesses to adapt and thrive during the last few months, and something that can help productions of all sizes moving forward. 
For more on how to get work on a film crew, visit Backstage's crew hub!

Credit: Source link