Hyderabad:
Incessant rains continued to hamper normal life in the two
Telugu
states of
Andhra Pradesh
and
Telangana
on Saturday.
In Hyderabad, nonstop rain threw life out of gear. Chief minister K Chandrasekhar Rao and other dignitaries hoisted the tricolour using umbrellas to cover themselves from the rain.
At many places, people stranded in the flood waters, required deployment of helicopters for rescue operations. While the rescue teams saved a large number of people, a truck driver went missing in the flood waters after he failed to tie himself to the rope dropped by a helicopter for airlifting.
Ten farmers were rescued by helicopters from the flood waters in Bhupalpally district in Telangana. In Asifabad district, 60 farm labourers crossed an inundated path holding on to each other.
Warangal police appealed to the people to remain indoors in view of the heavy rain forecast.
People of the twin Godavari districts in Andhra Pradesh are in the grip of fear due to the fury of river Godavari. A total of 66 villages are cut off from the rest of the world, while 19 tribal villages were cut off from the mainland in West Godavari district. Situation may worsen as heavy inflows are expected in the next 48 hours.
Flood water entered the spillway of Polavaram project, forcing the construction works to stop till further notice.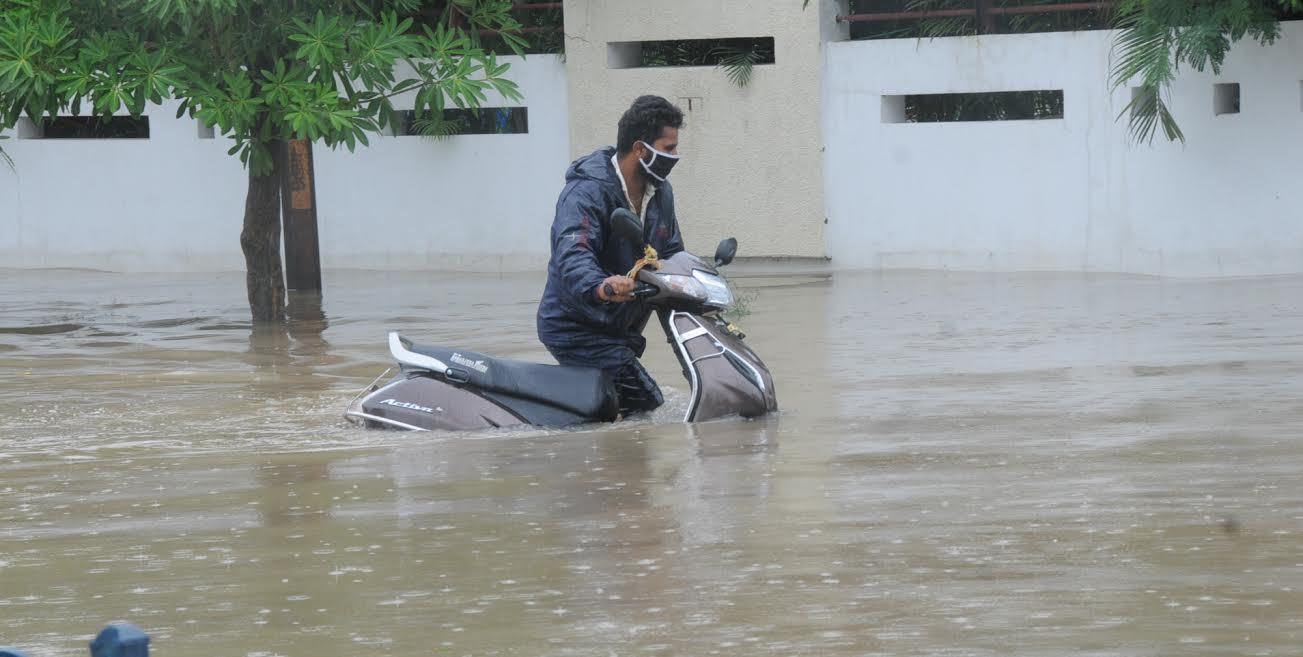 Authorities hoisted the first warning at Sir Arthur Cotton barrage at Dowlaiswaram on Saturday afternoon and the second warning is likely to be issued by Saturday midnight. More than 11. 42 lakh cusecs of water has been being discharged into the sea from the barrage as heavy inflows keep coming from the tributaries of Godavari including Sileru, Sabari and Indravati. About 27,000 cusecs are being discharged from the Donkarayi project into Sabari.

Helplines have been set up in respective district Collectorates and the administration is put on a high alert. Fishermen were advised against venturing into the sea.
Credit: Source link