GRANGEVILLE – Since opening LeAnne's Flower Shop & Garden Center in 2014, LeAnne Bruegeman has learned a lot, she said.
"For one, it's a lot of work to own a business," she smiled, visiting recently while multitasking and making a rose flower arrangement. "It's definitely a different ballgame being a business owner, as opposed to working for someone else."
The biggest change this year was the acquisition of land next to the existing business location at 34 Grangeville Truck Route.
"We were able to extend the greenhouse and parking," into the former veterinary clinic area, she explained. "It's been huge – we've been able to grow more, have a larger space for customers to shop, as well as expand needed parking."
Busiest months, obviously, are during the prime area planting and growing season of the spring and summer months of April, May and June; however, Bruegeman reminds you can plan different things year-round.
One of her most popular spring items is her hanging baskets she grows in the greenhouse.
This year, due to COVID-19 and staying at home more, Bruegeman said, many people are growing more.
"The virus hasn't really affected us adversely much from that standpoint, as home gardening and food crops have become far more popular," she said. "I've seen all my regular customers this year, but I've also had a lot of new people come in."
The floral business is also booming – or "blooming," as the case may be – even with the cancellation of many weddings.
"We've had a lot of orders and deliveries," she said, including a lot of funeral work and special orders.
Perhaps one of the biggest changes to owning a business came when the Bruegemans discovered they were busy enough following their first year for LeAnne's husband, Casey, to also work full-time at the store.
"We're both first-born children," laughed Bruegeman. "We like to do things our own way. It's definitely been a learning curve, but something I could not do without Casey or without the help we have received from our families." This includes early morning watering and unloading delivery trucks.
"And I have even mastered the forklift," she grinned.
Bruegeman has a degree in horticulture from Boise State University, but her love of plants started much earlier.
"As a kid, I knew I loved plants and nature and wanted to work outside," she stated.
Even at their home in the Grangeville foothills, the Bruegemans do not get away from sowing, watering and growing.
"We have an orchard of fruit trees I just love, but we have also been growing a lot of our own trees for the past four or so years," she explained. She said she has confidence in trees grown in the area, knowing what they can withstand and how well they grow and mature.
Bruegeman is a helper and likes it when people have inquiries for her, she said.
"Anybody can grow things – whether you're a beginner or advanced, I can help with what to plant and where, along with other questions," she added.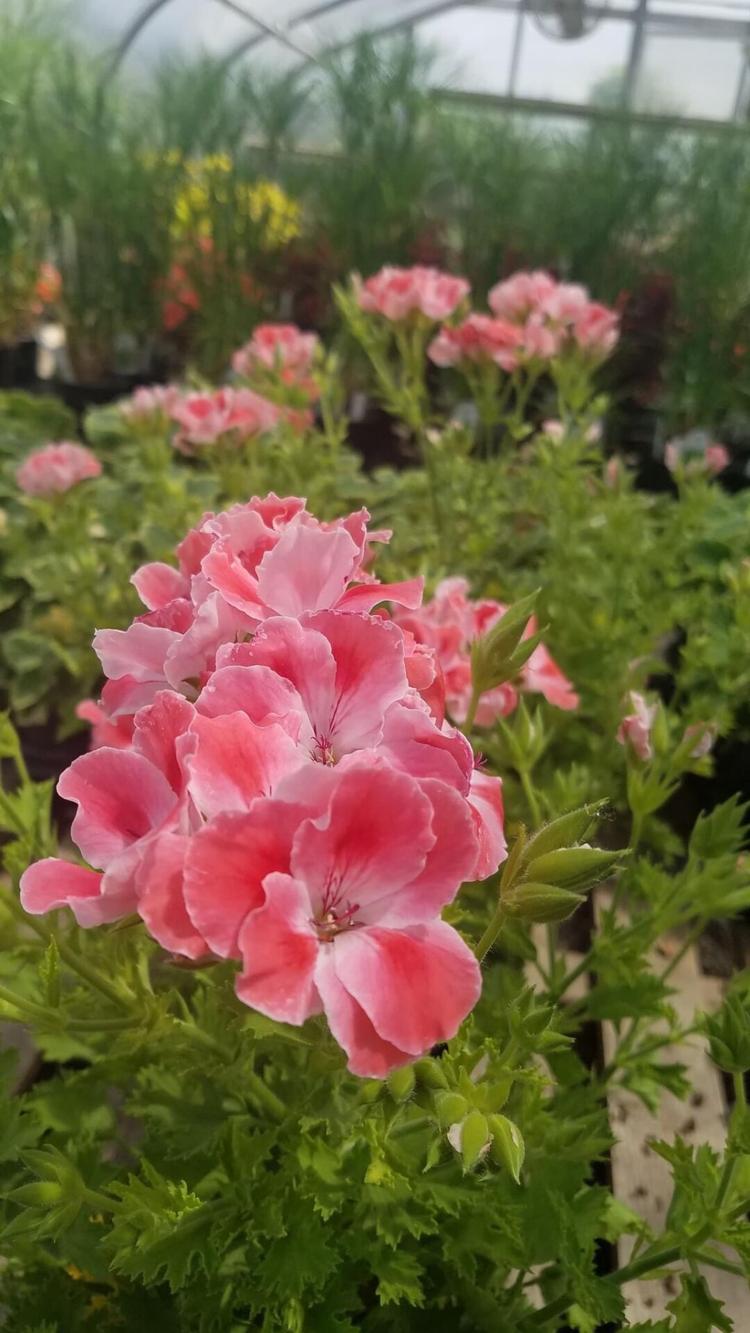 In fact, spring and summer brought the "baggie" questions, as well.
"It's great – I can't tell you how many things people bring in sealed in a Ziplock – leaves to be identified, bugs, bug-eaten leaves," she explained.
In addition to serving customers this way, Bruegeman also wants to hear what people would like to see in the store so she can add merchandise and plants as she is able.
"I know good customer service is huge," she said. "I really thank the community for all their support, and I want to help them in any way I can."
In the past, Bruegeman has offered a variety of hands-on classes, including floral and centerpiece making, which have filled up quickly. She hopes to offer more of these in the future.
Customers are always invited to stop in, but can also call or e-mail with questions and orders. Curbside pickup is available.
LeAnne's Flower Shop & Garden Center is located at 34 Truck Route, Grangeville; call 208-983-1520; e-mail leannesflowers@gmail.com; log onto www.leannes.net; or look up LeAnne's on Facebook.
Credit: Source link