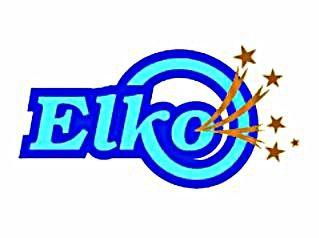 ELKO — Rides and Rods Classic Car Show and the Gold Rush Bull Riding Challenge can go ahead as planned this weekend, the Elko City Council decided Tuesday, and the Van Norman and Friends Production Sale Horse Auction also won approval.
The council tentatively approved another event, a Monster Truck Insanity Tour, depending upon what a state committee decides. Councilman Chip Stone suggested the tentative approval rather than wait for final approval at another council meeting.
"I like that approach," Mayor Reece Keener said.
The council's approval of the Van Norman sale on Sept. 18-19 at the Elko County Fairgrounds was contingent on the sale organizers following state directives. The council felt comfortable approving the auction because it is a horse event, which Nevada officials have allowed with COVID-19 plans in place.
"Horsepower doesn't count as an equine event," Keener remarked of the Monster Truck Insanity Tour that would be held Sept. Sept. 25-26 at the Elko County Fairgrounds.
Skyler Neibaur, chief executive officer of Live a Little Productions that puts on the truck tour, said there is a lot of horsepower in the event. He also said there have been no COVID-19 outbreaks associated with the tour.
The council will refer the monster truck proposal to the Local Empowerment Advisory Panel (LEAP), which decided last Friday the car show and bull-riding competition could be held, based on the plans they developed to keep attendees safe from COVID-19.
The car show is planned for Sept. 11-13 at Elko City Park and in the Elko Convention Center and conference center parking lots, beginning at 10 a.m. Friday. One of the organizers, Jeff Remington, said Wednesday morning the Saturday show will be from 7 a.m. to 4 p.m. and a poker run downtown will be from 4 p.m. to 6 p.m. Saturday.
The band Hijacked will play in the park Friday and Saturday nights, but there won't be dancing, he said.
The council's approval of the car show includes a street closure and special liquor license. Food and alcohol will be served to customers seated at tables to meet state requirements.
"I think it is really imperative any special events approved follow operation plans," City Manager Curtis Calder said, warning he would not be surprised if OSHA turned up at the car show.
Nevada OSHA was the lead in LEAP's investigation and decision to approve the car show and bull-riding event.
Remington told the council plans call for temperature checks of everyone entering cars in the show, and they will receive bracelets showing they have been checked.
Many entrants will be coming from out of town, and Keener addressed concerns about out-of-towners, stating that Elko is on the Interstate 80 corridor, so "people are coming in and out of this community by the hundreds every day. If done right, I think it can be done safely."
Gates for the Gold Rush Bull Riding Challenge open at 4:30 p.m. Sept. 12 at the Elko County Fairgrounds, and the council approved a special-event liquor license for this event, as well. The motion called for the Challenge to follow operation plans and rules from Gov. Steve Sisolak's office.
The motion also calls for alcohol service to comply with the governor's directives.
Elko City Clerk Kelly Wooldridge said there still hasn't been a lot of guidance from the state on alcohol sales but plans for the Challenge call for a concession stand while the state has said food and beverages must be sold at tables.
"The LEAP committee doesn't discuss bar tops at all," she said.
Efron Benavides of Benavides Bucking Bulls LLC said he could set it up restaurant-style, and that other than the food and drink sales, "everything is spread out" for the event. He said people will be distanced in the bleachers and extra bleachers will be added to be sure of the distancing.
"It would be great if they do restaurant style," Councilwoman Mandy Simons said.
Stone said canned beverages would be best, and Councilman Bill Hance agreed, adding that packaged drinks are passed over the counter in food trucks, rather than restaurant-style, and he didn't see the difference from handing over a Pepsi to handing over a beer from a counter.
"It's impractical at an outdoor event to have everyone sit down and have a waitress bring your alcohol to the table," Hance said.
Councilman Robert Schmidtlein said he was on board with the bull-riding challenge but warned that the event must follow its COVID-19 plan or there "could be state repercussions."
"Absolutely. We have worked so hard on this. We will do everything we can. We will do our best," Benavides said.
Looking at the plans for the Monster Truck Insanity Tour, organizers have a COVID plan, but Calder said under the current directives from LEAP he didn't think this event "would fly" with LEAP, although he will pass it on.
He said the truck event could fall under exhibition or performance type events that are not getting approved.
The council's tentative approval for the monster trucks included a special-event liquor permit, but the state panel will have the final say on whether the show goes on.
The Van Norman auction approval also included a temporary liquor license, and plans call for The Star restaurant to provide the food and alcohol. Keener said this event has been held for a lot of years, and he favored allowing it, if all directives are followed.
The auction event will have table service for food and alcohol, Wooldridge said.
Credit: Source link