One of the few activities we get to do during this pandemic is grocery shopping. So, when we published a story about a grocery store employee testing positive for COVID-19, the story rocketed to the #1 spot.
(As I pointed out in last week's column, our twice-a-day coronavirus update has been the #1 story for a long time now. It is now the "honorary" #1 story so I don't have to write about it every week.)
So, back to the original story. A Publix employee at Port Charlotte Crossing in Charlotte Harbor had tested positive for the coronavirus, a spokesperson confirmed last Monday.
The announcement came less than one week after an associate at the Publix in South Gulf Cove also tested positive for the virus.
By the way, this is a shout-out for all the people who work in grocery stores. They are in front of hundreds — if not thousands — of people a day. It is not surprising at all that grocery store employees here and there contract the virus.
On a similar note, here is a shout-out to Publix for being open about the issue. I do not understand why so many businesses are being hush-hush if an employee gets the virus. Just let the public know, clean what you need to clean, and then continue.
There is zero shame in saying that an employee has contracted the virus. We are all in this together. Those aren't just words, I mean it.
If you want to read the story on the Publix employee and see how refreshingly transparent Publix was, visit:
bit.ly/3eHqphy
Okay, on to the rest of the Top Five, starting with #2:
2 The milkman heads to Englewood Saturday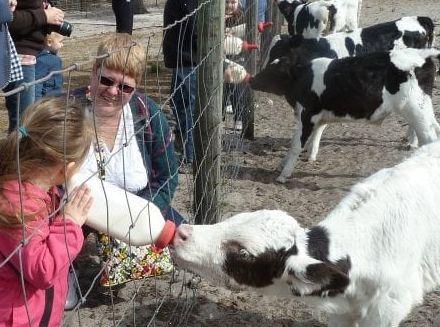 I absolutely loved this story — and, apparently, thousands of you did, too.
A Dakin Dairy Farms truck brought fresh-from-the-dairy milk and other dairy products to the parking lot of the A & B Restaurant in Englewood last week.
The farm is located in Manatee County. So why "deliver" milk to cities?
Well, most of the dairy's customers are commercial accounts — restaurants, schools and other businesses — and are closed due to the pandemic. One report described the family as having to dump thousand of gallons of milk a day because dairy cows need to be milked, even if the demand for their milk dries up.
I'm hoping they continue this practice and spread to other cities. Here is the link to the story that was loved by so many people:
bit.ly/2xNDp4K
3 Suspect charged in South Venice burglaries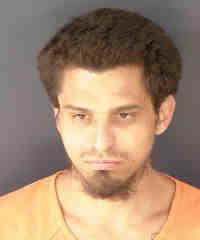 When somebody who allegedly has been smashing windows to businesses for months finally gets caught, that ends up being a story that people read and share.
In this case, the crimes were happening in South Venice.
Anthony M. McGonegal, 33, 400 block of Briarwood Road, South Venice, was arrested April 9 and faces numerous charges.
Apparently, this man loved cigarettes, among other items.
It would take me too long to give you the details of every crime he is accused of committing. But you can read the story and wonder how he allegedly got away with this for so long. The story is at:
bit.ly/3aqzsQS
4 Cops: traffic stop ends in drug bust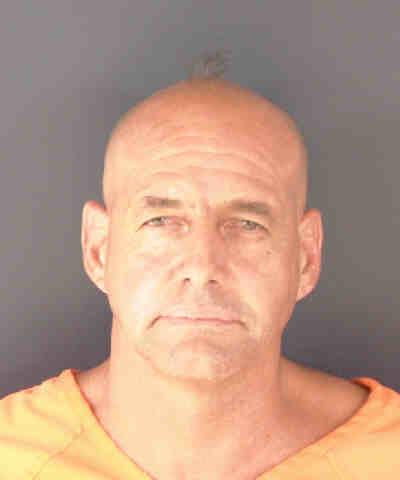 When Sarasota County Sheriff's deputies pulled over a vehicle near Venice for having a loud muffler, they got more than they bargained for.
The deputies ended up arresting two Sarasota County residents on felony drug charges after the deputies found cocaine, suspected fentanyl and drug paraphernalia.
Troy Ulrich, 51, and Lindsy Redmon, 26, were taken to jail.
To get more details, visit:
bit.ly/2XTQjJ3
5 Casa de Meadows residents angry with neighbor Handy Fill
Handy Fill excavation operations has been at their location since the 1980s. But now, some Casa de Meadows residents are upset with the dust and noise coming from behind their homes.
The homes in the upscale neighborhood, many with pools and built around a pond off San Casa Drive, butt up against Handy Fill excavation operations. Dump trucks are common there, as are tractors and other pieces of heavy equipment used to move around and load fill dirt and other materials.
And while this may sound like another story of people complaining about something they knowingly moved next to, Charlotte County government officials would disagree.
At the time the article was written, the county issued a stop work order over the crushing of old concrete culvert pipe, discarded sidewalks and other similar concrete materials.
Apparently, the business' permit does not allow that.
There are a lot of working parts to this story. To get all the details, visit:
bit.ly/3aqWWFr
Credit: Source link