No distribution network is complete. Not entirely.
Any supplier that aspires to have full North American coverage has at least one pocket of the map it struggles to serve. Maybe it's an isolated region without major transportation thoroughfares. Or maybe it's an area dominated by a competitor. It could even be a market growing rapidly, suddenly requiring more distribution points than a vendor has.
Suppliers in the medium- and heavy-duty aftermarket manage their distribution networks carefully. While most are always on the lookout for their next great partner, suppliers can be very selective in how they choose to expand their points of sale.
Meeting potential distributors
Adding a distribution point to an existing network requires more than just shipping product. It also requires an understanding of a prospect's sales potential and how said prospect would mesh into an existing distribution hierarchy. Suppliers never want a new point of sale to ruffle the feathers of existing partners.
Understanding how suppliers in today's aftermarket evaluate potential distributor partners begins with market analysis.
[RELATED: How to ensure technicians get the parts they need in the service bay the first time]
Distribution network expansion conversations often start one of two ways — a vendor identifies a soft spot in its existing network and seeks to fill it, or a distributor approaches a vendor and requests access to the supplier's line. Though both scenarios require a market analysis, the former often progresses faster because it is initiated by the supplier.
"We are always evaluating our network to see where we may have shortfalls with our current distribution," says Scott Smith, vice president of sales and marketing at Sirco Industries. "Sometimes we will discover we have an area where we could do better, then we try to decide how to best serve that region."
Working with existing distributors
Smith says in cases where a market is growing fast, Sirco will often try to expand coverage into the region with an existing partner before looking to add new distributors. This is preferred because existing distributors understand what is expected from the vendor, he says.
Grote Industries prefers leveraging existing distributors, too, or adding distributors who are a member of aftermarket buying group or OES dealer network with whom the company already has a relationship, says Matt Forner, director of aftermarket sales. He says Grote's agreements with those national organizations streamline the onboarding process somewhat because some vetting of the potential new distributor has already been done by the group.
And Grote's commitment to those nationwide networks is not unusual. Many aftermarket suppliers have commitments to large dealer and aftermarket programs to ensure suppliers they have, or can easily onboard, at least one point of sale in every market.
"By being available through every single channel partner, we are able to be sure there is a program out there where an interested customer can purchase our products," says ConMet's Brian Rieger, vice president of North American Sales.
But existing distributors and network partnerships can't always fill every hole in supplier's network.
[RELATED: Economic volatility challenging market forecasting for suppliers]
The decision to expand
Sometimes a distributor is already stretched thin in the region and is unable to expand its network wider. In other cases, distributors may be willing to expand their reach a little but not enough to cover a supplier's entire targeted area. Those are the circumstances where new distribution partners must be considered.
"When we find the pockets where maybe our distribution isn't as strong, we will go out and try to find the top fan clutch distributor in that market and sign them up," says Kate Diecks, sales manager at Kit Masters. "We think our distribution is healthy. We aren't actively looking for new distributors. But, from time to time, we do have to consider it."
Considering a completely new distributor partner takes time.
Diecks says Kit Masters is approached by unknown distributors "almost weekly" who are interested in adding the company's line. She says in each case, Kit Masters first looks at the inquiring company's region to see who, if anyone, is selling Kit Masters products there already. Kit Masters won't onboard a new point of sale that will hinder a relationship with an existing partner, Diecks says, but will push an inquiring distributor to buy from an existing partner already in the region.
Other suppliers do the same.
"We are very cognizant of our existing partners and try not to set up distribution where we already have good support," says Rob Phillips, president and CEO of Phillips Industries and Phillips Connect.
That's one area where suppliers are very adamant. New distribution is great but shouldn't come at the expense of existing distribution. Suppliers say they are willing to reject a potentially lucrative new distributor if onboarding them could endanger an existing partnership.
[RELATED: California to ban diesel truck sales beginning in 2036]
"We aren't going to add a distributor and take sales from one of our good customers," says Forner.
Adds Smith, "We are probably more cautious than some of our competitors. Some businesses will say 'damn the torpedoes,' sign anyone up. We're not like that. We never want to be destructive to our current market."
Don't upset the cart
FPPF Vice President of Sales and Marketing John Diggs says a shotgun approach to distribution by just one supplier in a category can turn an entire product market upside down. He says FPPF is loyal to its wholesale distributor partners and has devised a lucrative pricing structure to combat competitors who have chosen to expand their distribution networks into automotive and retail consumer stores and weaken margin potential.
"We don't want to do that. We sell through distributors and we value our distributors. We don't believe it helps us to sign up everyone because then someone can undercut the market and hurt the entire channel," he says.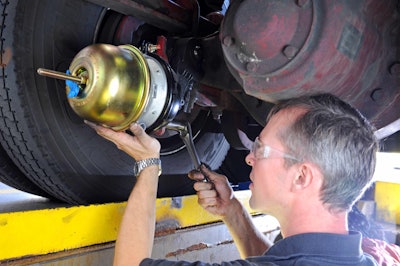 Bendix views its distribution channel the same way, says Director of Aftermarket Business Development David Schultz. "Our goal is to never over distribute. We want to protect our current distribution partners."
Even when a new distribution partner seems necessary, suppliers still believe in due diligence before extending their line.
"You never want to bring someone on and then realize they're not the right fit for your line," says Rieger. "We conduct a full business review. We look at what they sell and who their customers are to see if it's worth their time, and ours, to proceed."
"We've got a process we follow," adds Forner. "We have a set of questions that vet them out. We look at business in the area. The biggest key question for us is 'Are you buying Grote right now from somewhere else?'"
Bendix's John Allgaier, director of OES and IAM national accounts, says his company relies on its territory managers to conduct distributor evaluations as they have the strongest understanding of the market, the end user base and Bendix's existing distributors to see if a potential partner is a good fit. Allgaier echoes Schultz in noting Bendix has a "more conservative slant" toward expanding distribution, preferring to grow through existing distributor partners whenever possible, but says the company's territory managers do occasionally find companies that could support the Bendix line.
Bendix also offers an Associate Distributor program where new points of sale support the Bendix line through an existing full-line distributor, which Allgaier and Schultz say enable Bendix to expand their market coverage, provide access advantages to a new distributor while still maintaining a strong relationship with a current partner.
One area where supplier opinions are mixed is order minimums and purchasing expectations for new partners.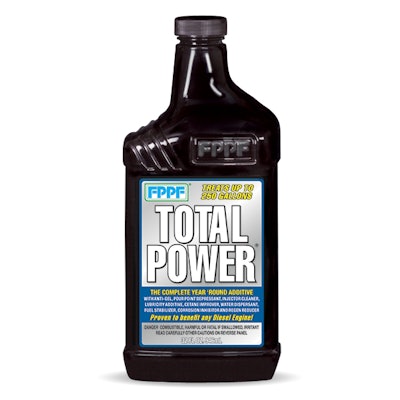 Diggs says a new FPPF distributor can be up and running with an initial order of just $2,023 (which includes prepaid shipping) and no annual sales minimum. Phillips' expectations are higher, with new distributors required to make a $20,000 opening order. Other vendors don't focus as much on order investment as line support. Diecks says Kit Masters prefers new distributors support the company's entire line for the first year, while ConMet and Sirco Industries offer new distributor stocking recommendations based on market analysis and product movement.
A network of mutual support
Many suppliers say what matters most to them about adding a new distributor is their willingness to support the line and the brand at all times. No two market regions are the same, so it is unfair to expect all points of sale to meet the same sales thresholds. What's important to most manufacturers is when a customer wants to buy their brand, a distributor is ready and able to serve.
"We expect aftermarket distributors carrying Truck-Lite and ECCO brands to maintain sufficient inventory levels in every location so that our loyal fleet customers will never be disappointed," says Mark Johnson, executive vice president and chief marketing officer at Clarios.
"We want our partners to have the right attitude, sufficient product, a well merchandised sales area and be open to training and field work with our sales Phillips team. We can and will help them be successful," adds Phillips.
And growing distributors say they want the same.
Cody Brooks, president at Brooks Diesel Service, has been working to expand his supplier base since committing to parts distribution as a part of his operation several years ago. Brooks says at first connecting with vendors was hard. Many were unfamiliar with his business and often directed him to buy from their existing distributors in his region.
But as Brooks' business has grown and its volumes have increased, vendors have become more receptive. The company is now moving enough product that some vendors who previously instructed Brooks to buy through other distributors have decided to sign him up.
[RELATED: CMVC's parts aftermarket sales indicator continues to drop]
"I think they realized we could support their lines," he says. "We never wanted to step on anyone's toes. We just had customers coming to us looking for this stuff and we knew we'd sell more of it if [vendors] set us up."
Brooks Diesel Service also recently joined an aftermarket buying group, which has provided access to even more lines it previously struggled to reach.
"That's gotten us over the hump. Now vendors are reaching out to us," Brooks says. "That's been great. But getting to that point was hard."
Protecting the brand
Suppliers are aware of the challenges faced by startup distributors, but say they still have to protect their brands. Being a full-line distributor in the aftermarket is a commitment. Vendors are comfortable directing infancy parts operations to existing partners to monitor their growth. One thing small distributors can count on is when they do hit volume levels that support being set up, suppliers are usually willing to throw a lot of sales and marketing support behind them. No vendor wants to commit to a distributor then see them falter.
"When you put that opening order in, that's the easy part," says Diecks. "We don't want you to sit on it. That doesn't help you, it doesn't help us. We support you with a marketing blitz and make sure you understand our products."
"We work very hard to train our distributors to sell our product. We don't want their people to be order takers. We want them to understand our product and how it works," says Diggs. "And we'll give you displays, marketing materials. Everything you need."
The goal is to find the right fit for both sides.
Says Johnson, "We continue to seek opportunities to establish and improve the distribution of our brands, carefully selecting new partners that we believe will best represent our brands."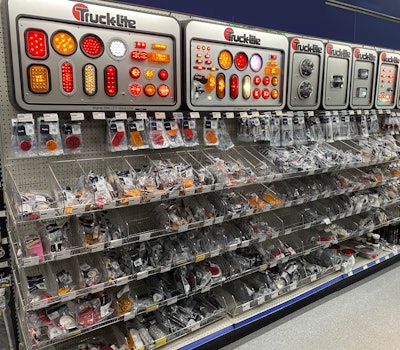 Credit: Source link