SALT LAKE CITY — In a simpler time, the street on the south side of Vivint Smart Home Arena (100 South to some; Karl Malone Drive to others), would have been closed off as multiple trucks hauling everything from lights to sound equipment to stages filled the road as crews prepared for Cher's performance in Salt Lake City.
That concert, like all other concerts, was postponed due to the coronavirus pandemic. Cher will be just fine. Those truckers and trucking companies? That's not as sure of a thing.
As supplies such as toilet paper, hand sanitizer and countless other such items have flown off the shelf during the pandemic, more people have come to appreciate the essential role the trucking industry plays in the economy. Earlier this month, President Donald Trump even held a special briefing celebrating truckers.
"In the war against the virus, American truckers are the foot soldiers who are really carrying us to victory," he said.
But will they survive it?
While the demand for certain items has skyrocketed during the pandemic, most supply chains have dried up. That's created competition in the trucking industry that has driven down freight rates. It's great for the businesses getting the products; bad for the truckers.
"People don't need as much," Lee James, owner of South Jordan-based Kernow Trucking, said. "With companies being shut down, they're not buying their normal supplies — equipment and replacement items or whatever it is that they need."
It hasn't helped that more trucks have entered the fray for those orders, either. James specifically pointed out trucks that predominantly hauled for concerts and entertainment acts are now getting involved in hauling other supplies.
"It's just created a lot of trucks that are out there needing to move stuff to keep the doors open," James said.
So even with grocery store profits spiking, freight rates have dropped with so many trucks competing for the same work.
James said that before the pandemic, a decent freight rate was anywhere from $2.00 to $2.25 per mile. Now he says some have dropped to $.79 to $1 per mile. After factoring in fuel costs, insurance, maintenance, and driver cost, that's barely enough to make any profit, James said.
"They're facing a real economic crisis to be able to continue to operate, not to mention the fact that they actually are on the front line in the battle against coronavirus," Todd Spencer, president and CEO of the Owner-Operator Independent Drivers Association, told CNBC earlier this month.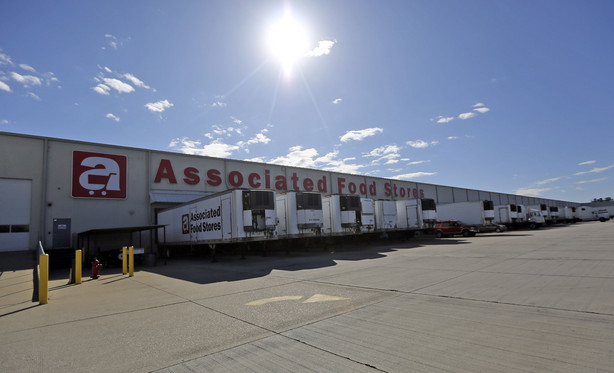 That battle has been hard to fight for some, even when the work has been constant.
Johnathan Warren is used to adhering to added safety guidelines as he hauls medical waste and chemicals. That means heavily wiping down his truck each night to make sure it's safe. That used to be a simple enough task — the pandemic made it difficult.
"It literally was two weeks before I could get something to clean my truck," Warren said. "I eventually had to use toilet bowl cleaner to spray and wipe down my steering wheel and seats."
The lack of supplies at travel centers has been an issue according to Warren; and even if supplies are there, the prices have been inflated.
"A lot of us drivers try to go to Walmart and stuff to get what we need," Warren said. "And some of those places won't allow us to come in their parking lots, for the time being. So we have to buy our milk and stuff at the truck stops, which is either sold out and if we can find it, it's overpriced — $8 to $10 for a gallon of milk."
There have been positives: fuel costs are low, trips through heavily populated areas have been a breeze, Love's Travel Stops have given the drivers free showers and free drinks, and the added appreciation has been nice. But there's no getting around the fact that the pandemic has been a struggle, both financially and mentally, for the drivers.
Even with the states slowly beginning to open up, James doesn't see things changing for the industry anytime soon.
"I don't know how the rebound is gonna be," James said. "It's gonna be slow. People think trucking is doing better than it is. The concert stuff is just one small portion of it. There are companies that specialize in whole other areas that have just shut down completely overnight."
×
More stories you may be interested in
Credit: Source link