Have a question for Tom? Just click here
Questions this week about the soon to be former University of Illinois forest plantation, mental health care for Illinois prison inmates, a Jackie Robinson parking lot at the UI, crops at Parkland College, a Champaign liquor store in trouble with the mayor, poor landscaping around public art in Champaign-Urbana, local 5G coverage and the fast food choice at the Tuscola Love's.
Also, a debate among adults about the degree of vulgarity allowed in vulgar anti-Trump and anti-Pritzker yard signs.
Happy Labor Day weekend.
Lot 42
"I noticed that the parking lot next to the Illinois baseball field is Lot 42. Is that named for Jackie Robinson or is that just a glorious coincidence?"
"I can only wish that we were all so bright to connect the great Jackie Robinson and his iconic No. 42 with our baseball stadium," said University of Illinois athletic department spokesman Kent Brown. "Alas, as is noted in the mailbag question, it is a glorious coincidence."
Counting of ballots
"When are ballots actually counted? If I vote by mail and return my ballot early, is my vote still not counted until after the election? I assume this could take some time with the greater than usual participation anticipated for mail in voting. If I vote in person during the early voting period, is my vote tabulated on election night, as though I had voted that day?"
All ballots will be counted after 7 p.m. on Nov. 3, said Champaign County Clerk Aaron Ammons.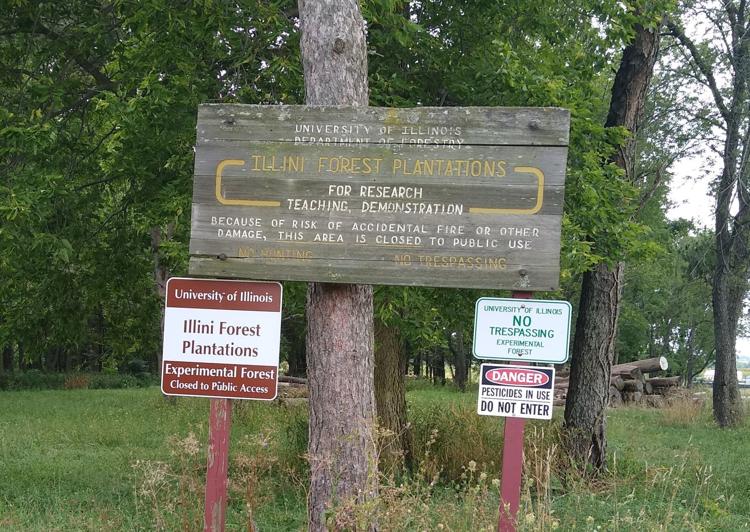 UI's Forest Plantation
"As calls to remove Plantation signage and namings are being considered at universities and cities around the country, does the University of Illinois have plans to change the name of it's Illini Forest Plantations and to removing existing signage?"
"Yes," said Jay Hayek, Extension Forestry Specialist in the Department of Natural Resources & Environmental Sciences at the UI. "I've been instructed by campus to immediately remove all 'plantation' signage located at the Illini Forest Plantations (southwest corner of Race & Windsor). The removal of signage will occur this Friday or over the Labor Day weekend since I teach face-to-face on Tuesdays and Thursdays this semester."
Hayek said the first batch of tree plantings at the Illini Forest Plantations location occurred between 1951-1955, and continued to 1978.
"I've proposed a new undisclosed name for this site, but that decision will ultimately reside with the the chancellor and Board of Trustees," he added.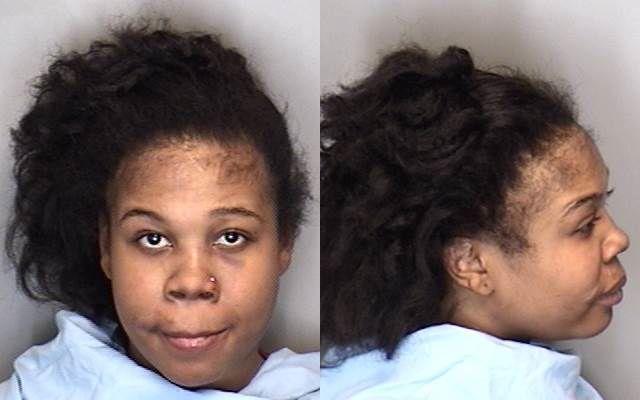 Treatment for convicted offender
"Today's paper reports that Ashia Marshall has been sentenced to six years in prison (in connection with the incident a year ago when she drove a car through construction barriers down to a concrete obstruction at Interstate 57) It also reports that she was diagnosed with bipolar depression years ago, but that instead of medication she'd been self-treating with alcohol and drugs until this past February. At that point, she began anti-anxiety medication and was 'thinking more clearly' and doing much better. What I'd like to know is if Ashia will simply be locked up or if she will receive her medication and counseling or some recovery help in prison so that she can come out better able to raise her family?"
I didn't hear back from the Illinois Department of Corrections so I referred your question to Jennifer Vollen-Katz, executive director of the John Howard Association of Illinois, a respected organization that monitors correctional facilities in Illinois and works for a fair, humane and effective criminal justice system.
I think you'll find her answer discouraging.
"It is a wonderful to see the concern and thought your reader put into this question, this person is questioning the impact incarceration will have on Ms. Marshall and if her identified issues will be treated while she is in state custody," said Vollen-Katz.
"There is no easy answer to this question. While there is mental health treatment provided in Illinois prisons, the ability of people to receive it and the quality of it has been an issue of serious concern and contention.
"There is ongoing litigation addressing this, and while the Rasho case (Editor's note: a 2016 settlement agreement reached after allegations of inadequate mental health treatment for Illinois prion inmates) has led to changes, many of them have not been fully implemented due to lack of resources and staff. There are substance use disorder services available in the women's prisons, however demand and supply do not always align. In a pre-Covid19 world many of these services were under resourced and under provided, with inclusion in a program sometimes being connected to projected release dates, which means that someone may have to wait a long time to get into a program which can undercut gains made by someone prior to incarceration. It is unclear how available these services are now given the changes inside prisons during the pandemic.
"In terms of medication, IDOC has a formulary which is a list of approved medications that can be dispensed to people in prison with a prescription from an IDOC doctor. Not all medications that someone may take prior to being in prison are on this list which leads to substitutions in medications. For some people the substituted medication may not be as effective as what they took outside prison or there may be new/different or worse side effects. There have been efforts to improve the treatment of and for women in IDOC custody, recognizing their unique needs and pathways into the justice system.
"There are some programs that some women find beneficial in addressing the kinds of issue the reader asked about, however, currently the Illinois prison system is better set up to incapacitate people than to help them recover or become rehabilitated."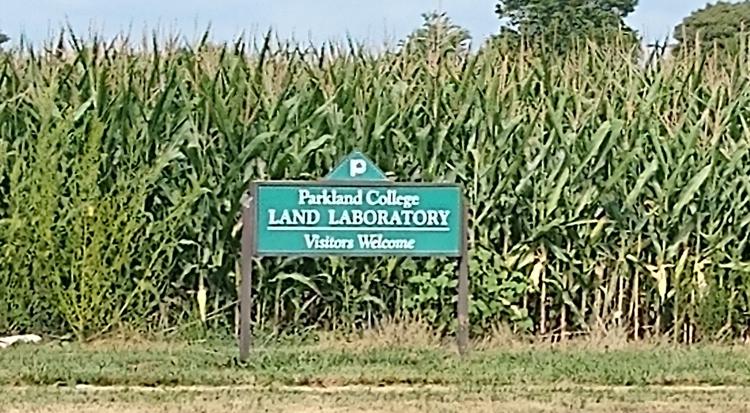 Parkland crops
"It seems like there are more acres of corn and beans than ever on Parkland (College's) campus. Who harvests the crops and who do they benefit?"
"We're glad to hear the community is noticing the plots," said Parkland spokesman Stephanie Stuart. "I tapped Ag department chair Jennifer Fridgen to assist with more information.
"This year, Parkland Ag is growing the same number of acres of corn and soybeans as in years past. However, this year faculty are doing some different things with the plots, such as incorporating cover crops and high yield management practices.
"The Ag department takes care of the plots completes from planting to harvest and the plots serve as an extension of the classroom. Ag faculty utilize them frequently not just for lab learning activities but also to expose students to current industry practices."
 Cross-country at Parkland?
"I was a local cross country runner for many years. Heartland Community College in Bloomington announced late last year that they were adding the sport to their options. Has there been any thought of bringing a cross country team back to Parkland?"
"Parkland Athletics has had some conversations about bringing cross country to the college," said Stuart. "It is a very popular and low-cost sport to add in terms of amenities required for training and competition. Due to the current fiscal climate, however, there are no plans to add additional athletic programs in the immediate future."
Mattis a state route?
"I noticed that the traffic lights on Mattis Avenue between Springfield Avenue and Bloomington Road have the IDOT reflective yellow frames. Does this mean that stretch of Mattis is a state road?"
"That's correct — Mattis Avenue between Bloomington Road (U.S. 150) and Springfield Avenue (Illinois 10) is an IDOT route, this can be seen on the 'City Map with Street Jurisdictions' at champaignil.gov/maps," said Kris Koester, spokesman for the Champaign Public Works Department.
Windsor Road fix
"Windsor Road between Prospect and Mattis on the westbound lanes: Why does the newly paved surface dip down at all of the inlets on the curb lane side? Is there plans to fix this?"
"This has been repaired as of (last) Friday," said Koester. "The spots along the drains had to be leveled."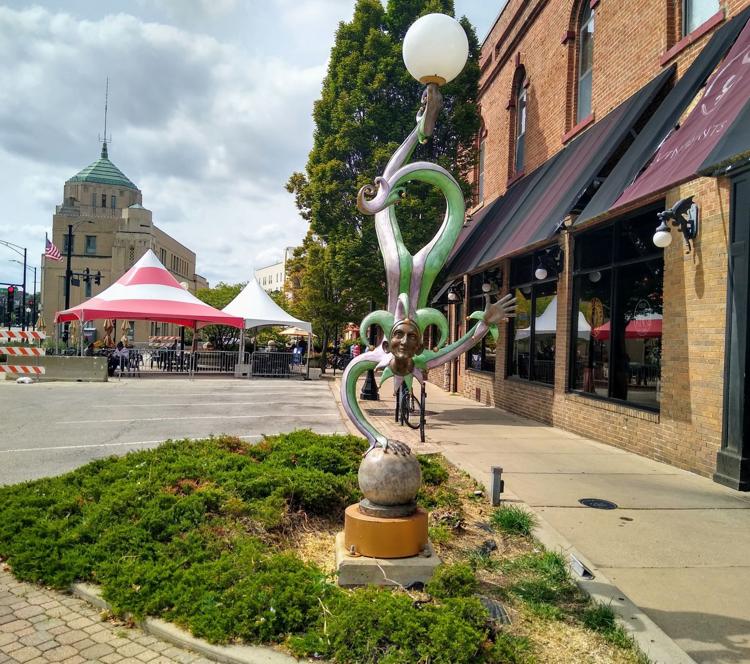 Public art
"Who is in charge of maintaining the landscape surrounding the art installations around town? There are several downtown that are in front of prominent visible businesses that no one maintains. Overgrown weeds that are such an eyesore year after year. The Court Jester on the corner of Chester and Market is always overgrown with weeds and is one example."
Koester said there was an agreement with the Champaign Park District to maintain some of these. However, the agreement expired and responsibilities turned over to Champaign Public Works.
"There were other maintenance priorities this spring and summer and lower staffing levels than previously," he said. "However, this particular location was cleaned up a few weeks ago."
AT&T 5G
"I have noticed that Champaign-Urbana only gets 4G coverage from AT&T whereas Springfield and most of Indiana gets 5GE coverage. When will Champaign-Urbana get 5G?"
"We have deployed 5G in parts of the Champaign-Urbana area and will continue working to expand coverage in areas where 5G currently isn't available," said Megan Daly, a spokeswoman for AT&T. "Please note, to access our network, customers must have a 5G capable device and SIM."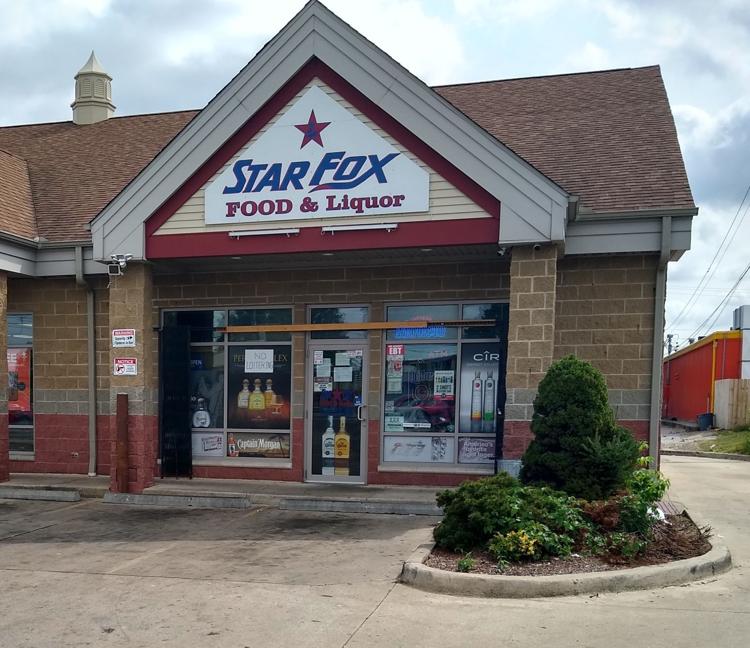 Champaign store in trouble
"Why can't Star Fox on Bloomington Road sell alcohol right now? Went in there last night and there were signs up and they couldn't sell me anything."
The Star Fox store at 1015 W. Bloomington Road, Champaign, received an emergency license suspension last week from Champaign Mayor Deb Feinen, who also is the city's liquor commissioner. The suspension lasts at least through today (Friday), said Matthew Roeschley, who is the deputy city manager and deputy liquor commissioner.
The suspension applies only to the sale of alcohol.
The emergency suspension is related to "multiple major incidents" at the store, including two recent shootings and a fight, Roeschley said. In one of the shootings, Trevoy Fonville, 24, of Champaign, was charged with first-degree murder in the Aug. 15 killing of Christopher B. Kelly.
The emergency suspension provision in the city liquor ordinance "is exercised pretty rarely," he said.
Section 5-82(b) says: "If the Commissioner has reason to believe that the continued operation of a particular licensed premises will immediately threaten the welfare of the community, the Commissioner may, upon the issuance of a written order stating the reason for the conclusion and without notice or hearing, order the licensed premises closed for not more than seven (7) days. A hearing shall be held within a seven-day period. Such period shall begin on the date of the closing. The hearing shall give the licensee the opportunity to be heard on the matter. If the licensee is engaged in the conduct of another business on the licensed premises other than the sale of alcoholic liquor, the closure order shall not be applicable to such business."
According to the Illinois Liquor Control Commission the store is owned by Nayna Desai (90 percent) and Shivani Eisenhauer (10 percent).
MTD special service
"I saw a (mailbag) post regarding MTD routes. I was wondering about the shorter shuttle type buses. During the summer mornings, and continuing at some other times recently, I see these buses just parked, with a driver at Zhand Park. Why are they there? This is for what seems an extended period of time, not simply a route."
"The vehicle (a 14-passenger van) that lays over at Zahnd Park is operating our West Connect service," said MTD Managing Director Karl Gnadt. "The West Connect is a newly launched demand response service. Within the Connect zone, the vehicle will pick up and drop off passengers curb-to-curb. It will also deliver passengers to connection points for transfers to the fixed-route system.
"Unfortunately, the mobile app is not currently functioning so we have not promoted the service. The third-party vendor has been working on the programming and hopes to have it functioning soon."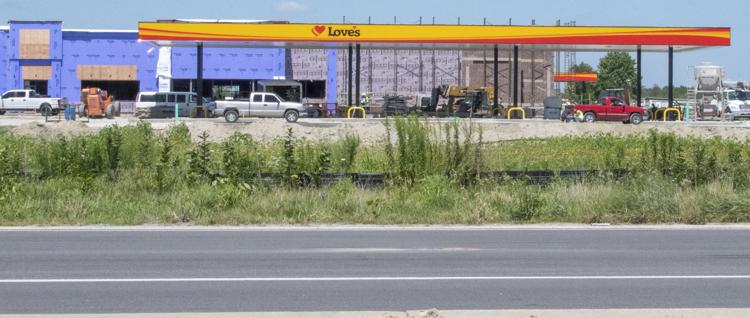 Tuscola Love's fast food
"Did residents have any say into the restaurant they intend to put in at the Tuscola Love's (truck stop)? We had a failed Hardee's which I'm told is their choice. Most residents wish they had chosen Arby's."
Sorry. The Tuscola Love's under construction "is expected to have a Hardee's as the restaurant option when it opens," said a Love's spokeswoman.
Diseased tree
"Can a private landowner be compelled to remove an emerald ash borer infected tree within a municipality or in the a rural setting?"
I asked your question of Kevin Sanderson, arbor division supervisor for the city of Urbana. Here's his response: "The city of Urbana can force removal of private hazardous tree if it presents a hazard to the city (right of way). The state has deregulated their restrictions on Ash trees due to the wide spread of the borer.
"The city is not compelled to involve themselves in private issues among landowners but can make suggestions or entice residents to remove hazardous trees. The homeowner should know that they could be held responsible for tree failure due to neglect. I do not think there is any written law that landowners can be forced to remove infected tree."
Discarded desks
"I saw something today that made my blood boil. As I pulled into Centennial (High School), there was a huge dumpster filled with desks that the district is throwing out! These are desks from Centennial that are in good condition. Why are they not offering these to families?"
The school district's building projects team responded that it has been disposing of furniture that is in poor condition as it received new furniture this summer as part of the projects.
Furniture disposed of at Centennial included desks (student and teacher), chairs (student and teachers), filing cabinets, couches, bookcases and other miscellaneous items that were in poor shape, many beyond repair.
Many of the student desks and chairs disposed of are combo desks and chairs welded together. The welds are a weak point and failed at many of the joints. These broken welds leave gaps in the metal and create a safety hazard as skin can get caught and scratched and rips student clothing.
Furniture that is no longer needed at Centennial, or other schools, but is in good condition, is moved off-site and available for re-use in other school district schools and buildings, as the need arises, the building projects group said.
Finally, this is so 2020
Left over from last week's mailbag question about vulgar yard signs…
"I have to disagree with your Trump/Pritzer signs. When you see the Pritzer Sucks signs, it officially says Pritzer Sucks the life out of Illinois. With the word sucks spelled out as it is not a 'cuss word.' When you see the Trump signs, you don't see the word people are intending. You cannot put that on a sign as it is a 'cuss word.'
and
"I think F Trump is a lot worse than Pritzker Sucks. They aren't equally vulgar."
and
"No question, Tom, but thank you for your lesson on free speech in last week's column and for pointing out to the grandpa irate about political signs with the 'F' word that ones with the 'S' word are equally crude. I think it's a little late for any of us to worry about children's exposure to vulgarity in connection with politics."
Credit: Source link