MANILA: Ever wanted to go 'electric' but just couldn't afford an EV (electric vehicle)? That will soon become a problem of the past as high-performance engine specialist Swindon Powertrain from the UK develops an EV kit you can actually install on your average vehicle.
Called a High Power Density (HPD) EV system, this 80kW 'crate' motor can be ordered from their website and installed in OEMs (original equipment manufacturer) by conversion companies and even a knowledgeable home mechanic.
The whole package weighs only 110 pounds (49.9 kilos), including lubricants and comes with a brushless, permanent magnet motor, transmission, open differential and one meter of cables. With a total size of 441mm x 384mm x 228mm, this is the highest power/volume unit for auto applications available in the market today.
It's waterproof, has multiple installation points and offers the option to place the inverter and cooling packs separately, making the installation flexible and easy.
Two inverter options, depending on battery voltage, are available though customers can also use their own. Dependent on the tire size and top speed requirement, buyers can decide between two no-cost gear ratio options using Swindon Powertrain's online free to use calculator.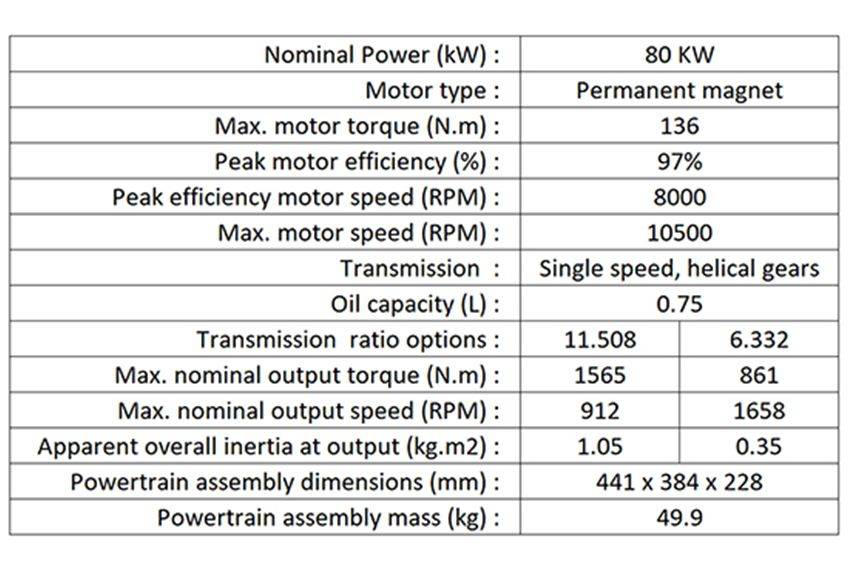 "It's now easier than ever for anyone to convert a car, truck or even quad bike to electric. HPD is a new, properly engineered system with a years' warranty. With deliveries starting in August, now could be the ideal time to start planning a project. Despite the challenges the world faces, it's a credit to the skills and resourcefulness of the engineers and suppliers in the UK automotive and motorsport industry that deliveries will start this August, just one month later than we originally stated," says MD Raphaël Caillé.
Price starts at around £6,400 + VAT (Php 399,722 + VAT). Deliveries will begin by August 2020.
Also read: GM announces new power source for electric vehicles
Credit: Source link